Boy serving hot dogs at an unknown event.
Centerfield Opera House
The Opera House and Brooksband Studio. They were located on the corner of Center St and Main.
Elementary School
Now the Town Hall, located at 130 S Main St.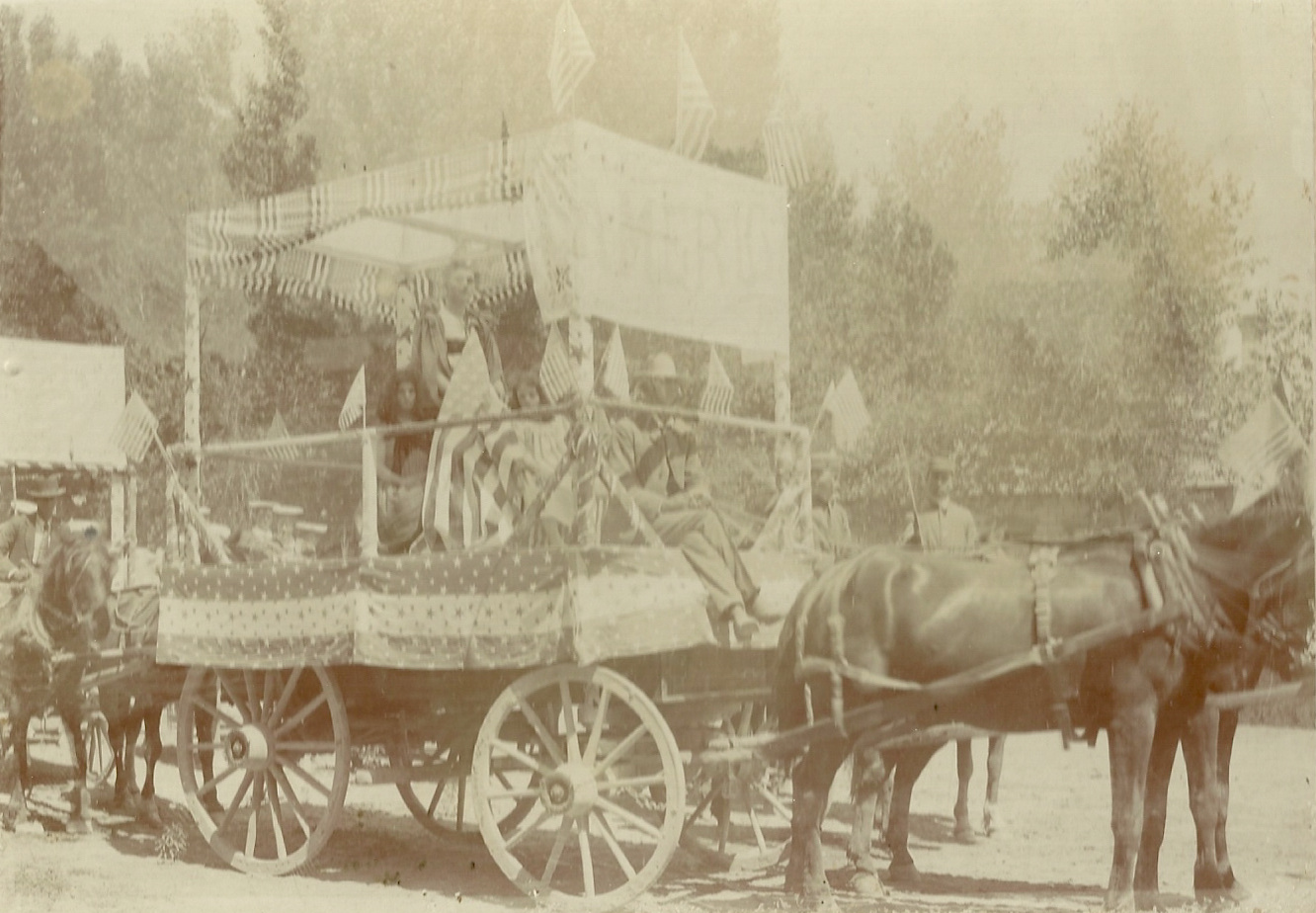 July 24th Parade
The annual parade was a really big deal.
Dry Goods Store
Owned by A. L. Fjeldsted. The woman's name is Elma and the boy's Valdo.
A.L. Fjeldsted Store
The post office still stands today, but the rest is gone.
Old Gas Station
This gas station was located where Walker's is today.
Midway Market
It was run by Clariol Amtoft.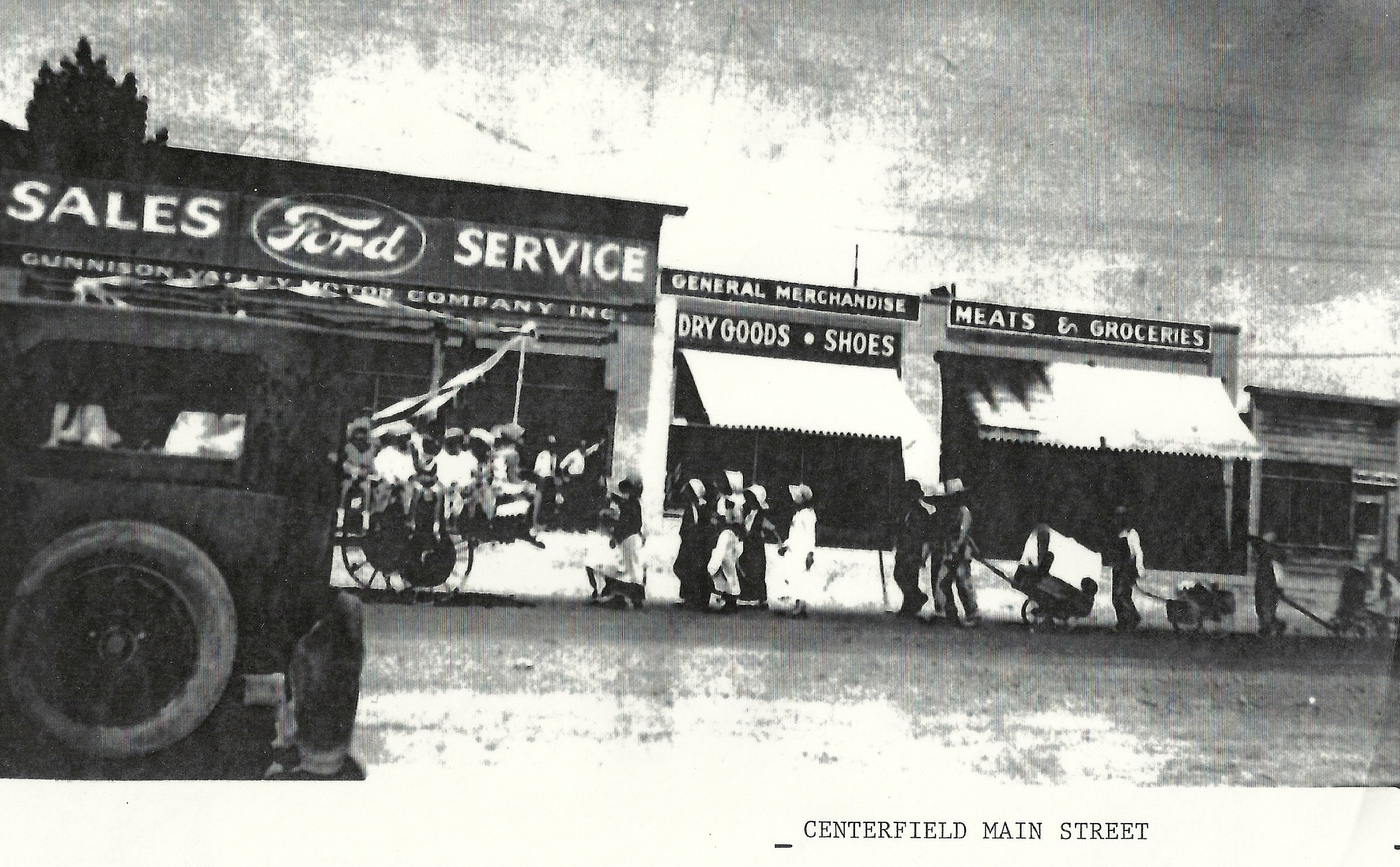 Old Rock Church
Known for its unique Mansard style roof, the only of its kind in the county. This building has recently been restored and is for use by the public.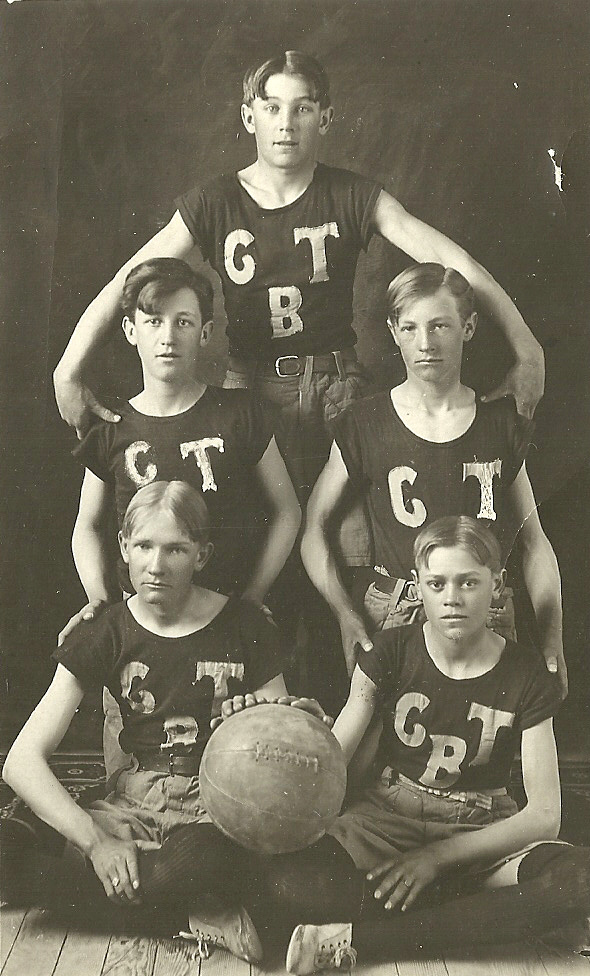 Centerfield's First Basketball Team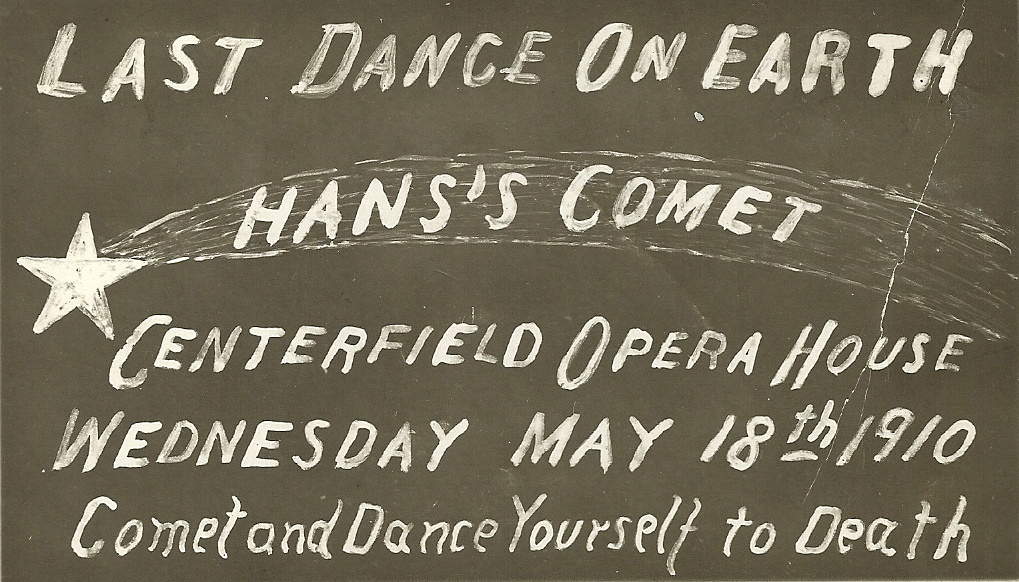 Centerfield Opera House
The opera house burned down.
Sugar Factory
Was located south of Centerfield.
Barlow's
This was the trading post for a long time. It was located on the south side of the Old Rock Church.
Hover over the photos for more information...
History...
Centerfield has a rich history. The following histories are given by several authors. Although much of the information is shared in these histories, each one includes its own unique information.
This is an excerpt from the book, "Gunnison Valley's Centennial 1859-1959". It was written in 1959 and offers a unique perspective of Centerfield at that time.
A balanced history of Centerfield from 1877 to 1990. The author is unknown, and it was most likely written sometime in the 1990's.
The longest of our collection, it mentions many of the businesses that Centerfield has seen, and of the town's development. History from 1869 to 1926, author is unknown.
Written as part of an announcement for Centerfield's 1st Annual Founder's Day Celebration, author unknown.
Photographs
Click here to view our gallery...